14 tags
GIRLS Love Hare+Hart (We Love GIRLS back)
Jessa clearly wanting to show us her Shopper Tote Audrey storming out of the party with our Small Portfolio in hand  Look carefully (we mean really carefully) for our Shopper Tote on bottom right hand corner Su-Jin wearing our bangles as she yells at Booth  To say we are thrilled that Hare+Hart items have been included in multiple episodes of the latest season of GIRLS is a massive...
7 tags
Our Winter Sale is On!
Our Winter Sale is live! Save up to 60% off your newest fashion statement. www.hareandhart.com
12 tags
Hare+Hart on Gossip Girl
We're so thrilled that Hare+Hare is making its prime time debut tonight on Gossip Girl. There's no better character for our Schiller jacket than the scheming antagonist, Juliet Sharp, who is played by Katie Cassidy. And, we have to say she looks striking! Careful, Blair and Serena, looks like Juliet's on the move yet again! Tune in tonight at 9PM EST on the CW.  H+H (Gossip...
7 tags
Hare+Hart & Of A Kind
When we first started Hare+Hart, we never anticipated that we would form such close relationships with the many Argentines who make our products.  We catch glimpses of the impersonal production processes of other companies, and it always reinforces how lucky we are to work so closely with such talented artisans and tanneries. When we got the opportunity to create an exclusive bag for Of A Kind,...
3 tags
Jazz for Adorable Cows
We work with the best Argentinean cows and we know how to treat them well. They're grass fed and free-roaming on the Pampas (the grassy lowlands of South America). Their leather is tanned naturally and all our haircalf is undyed - but we wonder, have they ever listened to jazz?!  Watch the hilarious (and adorable) YouTube video here! 
Black Weekend!
Black Friday? Cyber Monday? We couldn't decide, so we decided to paint the whole weekend black. Through Monday, save 30% off of everything including our brand new bucket bags. http://bit.ly/RLBLks
3 tags
Madewell & Hare + Hart
We're ecstatic to announce that our handbags have now launched at Madewell, including the brand new Bucket Bag, shown above in Madewell's Holiday Lookbook! Click HERE to see our products at Madewell!
2 tags
Help Support Hurricane Sandy Recovery Efforts
The past week and a half has been an unprecedented time for many of us on the East Coast.  While all of us at Hare+Hart are back home with power, heat and running water, there are still thousands who are not so lucky.   To help everyone get back on their feet, 20% of all sales made through this Sunday will be donated to the Red Cross to help those most affected by hurricane Sandy. We also...
2 tags
2 tags
Dressing Up with Schiller
Blog a la Cart, written by Ash, is the epitome of the laid-back Vermont lifestyle, featuring photos of luscious landscapes dotted with rustic red barns, comfy Adirondack chairs, and hearty family get-togethers. We especially love how she recently paired our Schiller jacket with her beautiful old wedding dress. Finishing things off with a strong red lip, the ensemble adds a satisfying edge to the...
1 tag
Laying Low
Last week I was invited to go on a private tour (with champagne!) of the new Lowline exhibit in the Lower East Side. Planning to occupy an old trolley station below the Williamsburg Bridge, the Lowline proposes to be a 60,000 square foot underground park lit by an optic system transmitting light from the street level. Co-founder Dan Barusch led us through the exhibit, which included a light...
En(capsule)ated
When I first started working in fashion, I had no idea what the term "Market Week" even meant, let alone how much it would dictate my life. Market Week is the time after Fashion Week when buyers meet brands and their designers to make their purchases for the upcoming season. Since we're a small brand that doesn't put on a fashion show, all of our work is in preparation for Market...
8 tags
WHAT WE WANT: A Walk in the Park
As we order cafe con leches to procrastinate going back out into the cold of Buenos Aires (55 degrees - we know, we've gone soft), we're wishing we were back in the summer heat of New York.  A blanket, a book and our brief clutch are all we need for a lazy afternoon in the park.  A boy, a burger and beer would be acceptable add-ons. Shop WHAT WE WANT: Brief Clutch by Hare+Hart,...
1 tag
1 tag
2 tags
1 tag
2 tags
2 tags
2 tags
Your Healthista: Hare+Hart+Healthista:... →
yourhealthista: If you've been reading this blog for any amount of time, you know that I encourage seeking out grass-fed, organic, local, hormone-free, sustainably and ethically raised meat whenever possible. Yes, it's pricey. But it's also completely worth doing when you can. My belief that sustainably and…
Watch
Our Zero Waste Bangles on the Today Show.  (They first appear around 3 and a half minutes in.)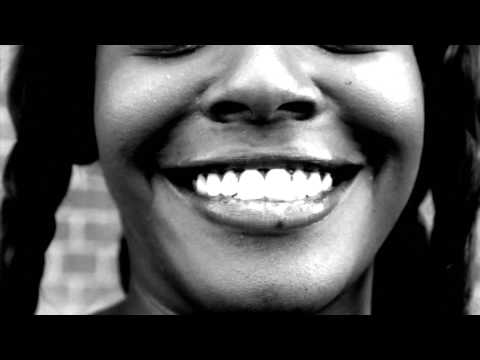 3 tags
1 tag
1 tag